♬ It's the holiday season ♪♫ and I don't know about all of you, but I'm still as broke as ever. Needless to say, I have turned to Chloe, my lovely betrothed, to dig into the family recipe stash in search of a means out. Once again she has saved the day with a family favorite, Applesauce & Cinnamon Ornaments!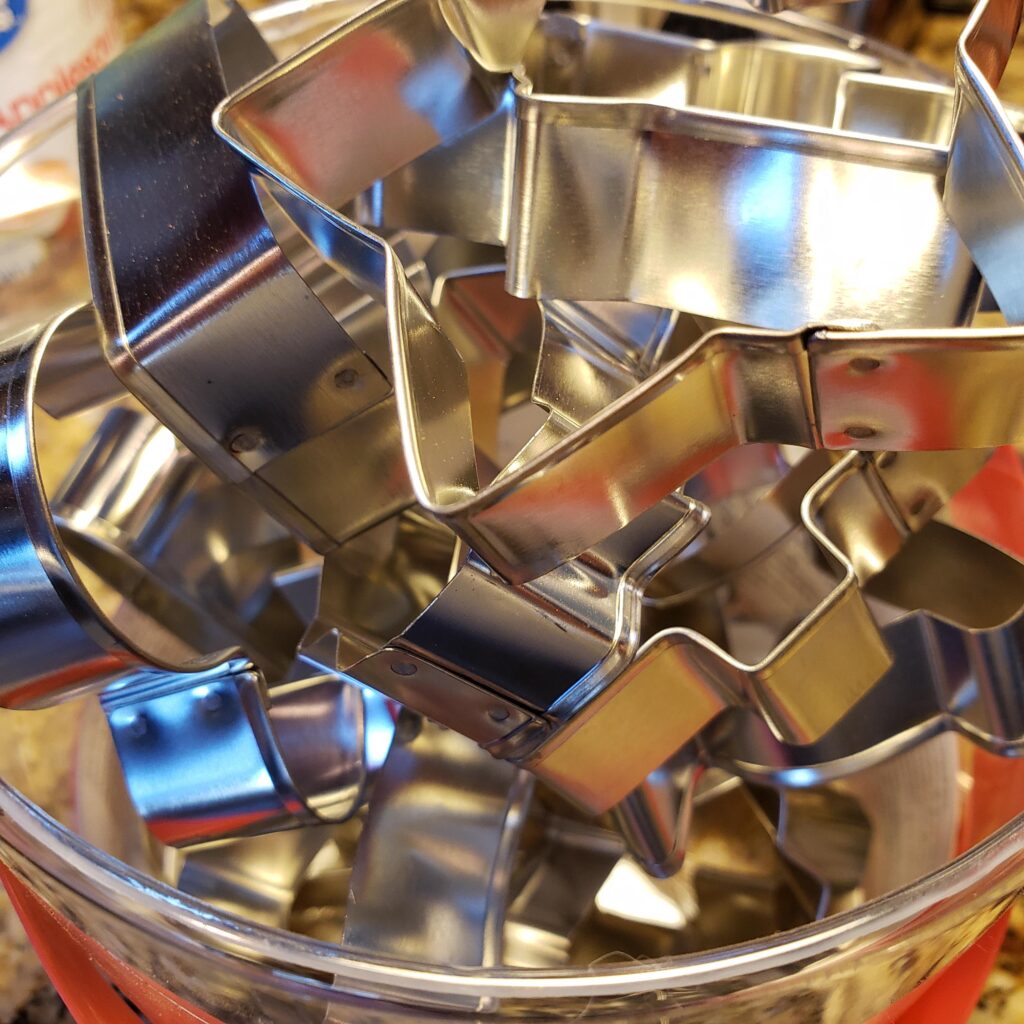 These spiffy little decorations not only smell wonderful, are easy to make, and last for years -but- they are cheap! Cheap? Wait, I meant hand-crafted, home-made-with-love, thoughtful gifts. Yeah. With a bit of ribbon you can make hanging decorations or take things to the next level with some twine, cranberries, and beads to make a wholesome garland to spruce up whatever holiday specific conifer has recently invaded your living space.
Enough of the fluff, hit me with the recipe!
Applesauce and Cinnamon Ornaments Recipe
Makes 48 (3.5-inch) ornaments. Here is our slightly annotated transcription of the recipe used!
1 jar (16 ounces) sweetened applesauce, drained
8 ounces ground cinnamon (more if likely necessary)
Wax or Parchment Paper – for work surface
Tools: Cookie Cutters, Mixer /w Bowl, Toothpick
Optional: Ribbon, Cranberries, Beads, Twine
In mixer bowl, gradually combine applesauce with ground cinnamon, alternating ingredients until mixture reaches consistency of cookie dough. (Applesauce texture varies because of water content in apples, so you must judge proper stiffness by feel of dough.) In our experience, be prepared for this part to take quite a bit of back and forth!
Working with about 1 cup of mixture at a time, pat dough with hands onto waxed or parchment paper to about 1/4-inch thick.
Cut out ornaments, using decorative cookie cutters. Make hole in top of each with wooden match or toothpick.
Dry in warm place for week, turning every day.
From all of us at theBombJopCOM, we wish everyone a safe and happy holiday season!